Special developments
Product requirements such as low weight, high rigidity, functional integration and economical production costs are increasingly in demand in several areas of the industry. The RTM-Technology offers a wide range of solutions.
As a renowned RTM-specialist with several years of experience, we are in great demand as competent partners in creating fibre-reinforced solutions.
From the initial draft right up to serial production, we work out technically and economically the most optimal solutions for our customers.
Medical technology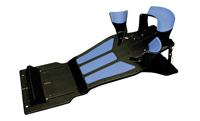 CRP-Patient admission – X-ray technology
Formula 1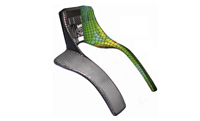 HANS-System (Head and Neck Support) – Safety system, Motor sport
Automobiles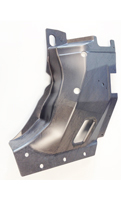 CRP-Structural component ­– Pre-launch, Passenger cars